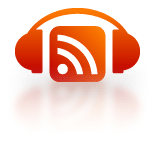 We conclude our series on self-care as a smart career move with a look at being attentive to how centered (or not) we are.
The more true we can be to our true selves, the better we can show up at work. If it's not okay to be who I am, then one of my tasks becomes to pretend to be someone else… to change into someone different than myself. That's an enormous pressure.
It's pressure without poise.
Poise comes from getting comfortable in your own skin: your own working style, your personal values, your supervision preferences, your areas of interest, your goals and aspirations, your particular skills, etc.
How centered do you feel as you face the pressures of your working day?
Listen in.