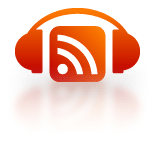 Create your own stress!
You've got to be kidding, right? Who would choose to create their own stress?
In this week's show, Claudia and I discuss the importance of challenge to a successful career. In other words, we'll be talking about a positive form of stress relating to getting something done or achieving something new.
We all have a part of ourselves that wants to contribute and make a difference. To accomplish something.
It's not enough to simply get by. If you aren't challenging yourself to achieve, then you're doing yourself a huge disservice.
Overstated? Listen in.