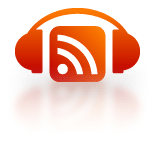 You've made a decision.
You are not going to let the climate of fear in the economy discourage your job hunt.
When our ideal dream job is not available, what are our alternatives? Disappointment or devastation are not very helpful ways forward, even if they describe how we feel at the moment.
This week Claudia and I discuss how to decide what to do "in the mean time." Not just waiting out the recession in a lousy job, but using our transferable skills as building blocks on the way to a better position.
What about an imperfect position where you can learn new skills? What about a less than ideal role where you can establish helpful connections?
Listen in.