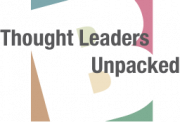 We conclude our discussion series on The Gift of Work this week with Heatley's closing reflection on the powerfully influential, yet carefully boundaried place our jobs have in our lives.
Being an enthusiastic proponent of the gargantuan significance there is in the body of believers being scattered throughout the workplace, I'll begin there. Heatley identifies this potential influence as "informal authority." I believe this influence lies at the crux of the free and responsible stewardship of our lives. What it means at work is that within the context of our job itself, our profession, our field, we have a creative and redemptive role to play. We participate in the content and direction of medicine, law, education, fashion, entertainment, public safety, architecture, research, art, etc. etc.
We do not need to avoid immersing ourselves in the issues of our job in order to avoid absorbing the values of the world. If in our efforts not to lose our way by making too large an investment in our jobs, we risk missing our callings by making too little an investment in our jobs.
Having said that, Heatley wisely warns against searching for aspects of life in one's job that one's job can never provide. Hence the boundary. Valuing family, other communities, other forms of service, rest and reflection all build and sustain a healthy, whole human person.
We want our lights to shine, but we do not want them to burn out. We want to make a difference for God by being one of his in our respective jobs, but we want to do so in a way that makes us and those around us more fully human, not less.
What was your main take-away from this chapter?
Thanks Bill for a great contribution to the many believers desiring to show up at work both fully engaged in the task at hand and fully participating in God's redemptive work in the world.