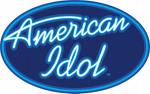 Interesting decision, isn't it?!
The judges are giving feedback in pairs in order to save time.
It's an interesting decision because there are still as many commercial breaks.
In other words, to solve the problem of the show exceeding its time slot, the producers cut back on the content instead of the commercials.
Is it pure greed?
The biggest implication is that not every contestant is at risk of experiencing Simon's withering critique. (Or his highly coveted praise, as was the case with Kris Allen, whose feedback time this week was dominated by Randy's negative comments.)
Here's the rub. The content that has become so valuable as to attract top advertising dollar is being compromised, which in turn risks reducing its advertising value.
Obviously the producers are supremely confident that nothing they do will lose a single viewer, which may be true. But I'm disappointed nonetheless. I want each contestant to hear from each judge. It's more fair. It's better entertainment.
I already get up and complete a week's worth of chores during the marathon commercial breaks, so I can't protest by boycotting the commercials.
I guess I'll just have to redirect my frustration toward my campaign to replace Ryan Seacrest as the show's host.