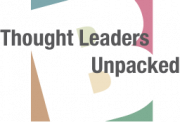 Prepare and tend the soil.
The metaphor cuts across my tendency to complicate and over think my views on work and faith.
My best bet for contributing to a healthy and bountiful crop is to prepare and tend the soil. My best bet for contributing to a meaningful and productive workplace is to become a certain sort of person. Instead of attempting to control the production process (which by definition in this metaphor is out of my control), I should focus on becoming the sort of character who can participate well whatever the process. Becoming a certain kind of person is in my control.
What sort of person? A learning person. An engaged person. An attentive person. A healthy person. A grounded person. A God-connected person. A maturing person.
Instead of asking what sort of decisions does God want me to make, I'd be better off asking what sort of decision-maker does God want me to become. Foster a healthy maturing process and the capacities, insights and perspectives of maturity will be available to inform and resource everything I do.
Now I (Karl) am more open to hearing about these "spiritual disciplines" that Heatley asserts are so important. Instead of esoteric, ethereal and obsolete religious rites, they become accessible, practical and relevant life tools. Sold on the value of tending the soil… becoming a certain kind of person, I am motivated to invest in my character, my soul, my relationship with God.
Instead of my faith being separate and unrelated to my professional efforts, it becomes core and foundational. Not because I start doing explicitly religious things at work like organizing Bible studies or inviting people to church or lobbying for less profanity at the water cooler; but because I need to possess the depth, soundness, strength and poise to address the explicitly work-based issues that are influencing my community and this planet for good or for ill.
What do you think? What was your main take-away from this chapter? Join the conversation!