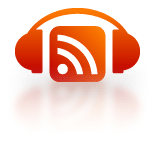 Accountability has gotten a bad reputation.
It's associated either with finding people to blame after a huge mess has been made, or used as an excuse to micromanage and second-guess along the way.
Accountability is an important, positive, constructive component of healthy working cultures.
But it is neither the public shaming that the President promises for any who misspend the economic stimulus funds, nor the power-grabbing oversight that so many executives and politicians want in order to countermand anything they disagree with.
What then is "Tangible Accountability?" How does accountability become a positive, constructive force for accomplishing what a company intends?
Over the next five weeks Claudia and I will be discussing:
Tangible Accountability
Week 1: How CEO's and Politicians Have It Backwards
Week 2: Structures That Build In Actual Results
Week 3: Relationships That Build In Constructive Support
Week 4: Motivators That Build In Lifelong Learning
Week 5: Criteria That Builds In Meaningful Measurement
Listen in.