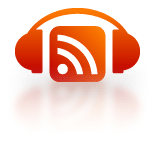 Are there any options between loving your job and hating it?
Is there a way to pause and take notice when resentment starts building?
What's my alternative if I'm not in a position to quit and move to a different company?
Engage. To show up and take responsibility for my choices.
How do I distinguish between the anger I feel for my low pay and the choices I need to make in order to demonstrate value?
How is resentment a choice that I am making and therefore a choice I can make differently?
Claudia and I discuss these difficult and real aspects of resenting work in this week's show.
Listen in.