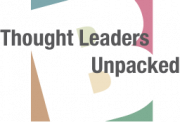 We launch our first "Thought Leaders Unpacked" discussion series today with a look at The Gift of Work by Bill Heatley.
For many of us spirituality and work operate in separate, unrelated compartments. But what if your work were an integral expression of your faith?
What if you weren't asked to change the subject to evangelism or early morning prayer groups or promises not to take office supplies home in order to think about what it means to be both a faithful employee and a faithful believer?
Join me as I delve into this insightful piece. I'll be posting my thoughts chapter by chapter, and hope you will interact with your own comments, insights and opinions.
Contents
Changing Our Minds About Work
Kingdom Living
Redefining Success
You Are Here: God As Our Reference Point
Not a Trivial Pursuit
Training as a Disciple of Christ
The Nucleus of Change
Get your copy and read along!