Tuesday, December 20th, 2011

I first came across Parker Palmer during my graduate work at Fuller Seminary in Pasadena. To Know as We Are Known: Education as a Spiritual Journey was one of the required texts.
He turned my assumptions about teaching and learning upside down!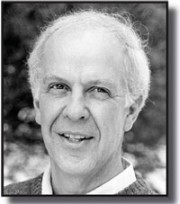 Some years later while developing my consulting practice, Let Your Life Speak: Listening for the Voice of Vocation became a key point of reference for how I chose to help people think differently about themselves and their career development.
Palmer offers a refreshing if challenging perspective on human learning, maturity and wholeness that comfortably integrates spirituality, education, vocational aspirations and community engagement.
Below are links to the Amazon.com pages for each of his books. Head over there now and nourish your own journey toward a more meaningful future.
Must Read Books
You are a gift, and we all need you to show up fully and boldly in your life. While no one else can live your life for you, Parker Palmer will be an invaluable resource along the way.
Favorite Authors are those unique writers whom I believe are worth reading everything they have written. Explore all my favorites here.