Wednesday, November 24th, 2010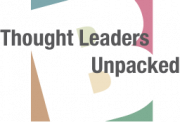 As I speculated in my post of October 28th, I have now indeed selected Clutch: Why Some People Excel Under Pressure and Others Don't by Paul Sullivan to read for our next Thought Leaders Unpacked™ series.
I have selected it for my own sake more than anything else. While I believe it holds great value for all of us who consider ourselves lifelong learners, I am looking forward to taking the spotlight of Sullivan's insights and shining it on myself.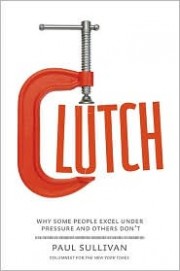 I'm not so concerned that I might not show up well against the characteristics of "clutch" performers as I am with my ability to be honest about where I need to learn and improve.
Chapter #1: Focus
As we dive into the first chapter on Focus, I am initially struck by Sullivan's method of using a single story to explain what all his research on focus reveals. I suppose I expected multiple stories making the multiple points. Once I settled in with his style, I became absorbed with his content.
My first take-away came from distinguishing between focus and concentration. I would describe concentration as paying attention to one thing at the exclusion of everything else. She was concentrating so hard on her spreadsheet that she didn't hear her phone ringing.
Focus, on the other hand, I would describe as paying attention to one thing and seeing everything else in its light. She would not approve the corporate retreat (more…)