Fact 1: People are growing, developing, changing creatures.
Fact 2: If you're going to employ these growing, developing, changing creatures, you might want to design job descriptions that grow, develop, and change with said creatures.
Obvious, right? NOT!
Most job descriptions are highly focused (a good thing) yet uncritically rigid (a problematic thing) documents. We aren't taking into account the facts of human development in how we structure our roles.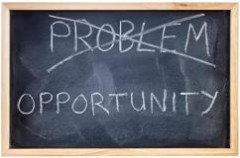 Furthermore, many supervisors do not want to "lose" their best employees to promotions or department transfers. As a result they squash, quench, and otherwise reject requests for growth, development, and change.
Are you afraid of losing your best workers if you promote them? Fighting their development will only result in either losing them to a competitor or losing their enthusiasm so that you wished they worked for a competitor.
In this week's podcast discussion, Claudia and I look at the problem of retaining good employees.
Are you losing your best and brightest because there is no way for them to grow, develop or change?
Listen in.