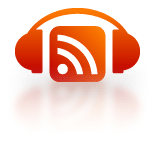 There is no virtue in hiding one's talent. Impressing people at work is a legitimate and necessary exercise in self-disclosure.
There is a difference, though, between authentic self-disclosure that's grounded in reality and flows from a place of personal security on the one hand, and what we are calling "faking it" in order to get the perception you want on the other.
Join Claudia and I in this week's podcast discussion on staying authentic when we want to impress.
I'll think you'll come out pleasantly impressed with yourself!
Listen in.